Scratch Programming for Girls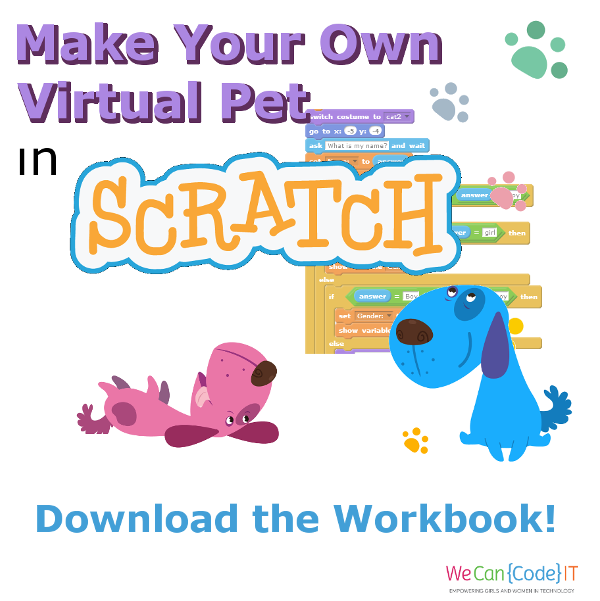 Download Virtual Pet in Scratch Workbook
Just fill out the form to the right to get our 40+ page Make your own Virtual Pet in Scratch workbook, with step-by-step instructions, delivered to your email.

Great for teachers, parents, libraries, after-school computer science programs, hour-of-code . . . STEM and computer science education with ease!

Proudly brought to you by We Can Code IT! We Can Code IT's mission is to increase diversity in technology through motivation, education, and mentorship.
Tell us a bit about yourself