We Make it Easy to Teach Computer Science Classes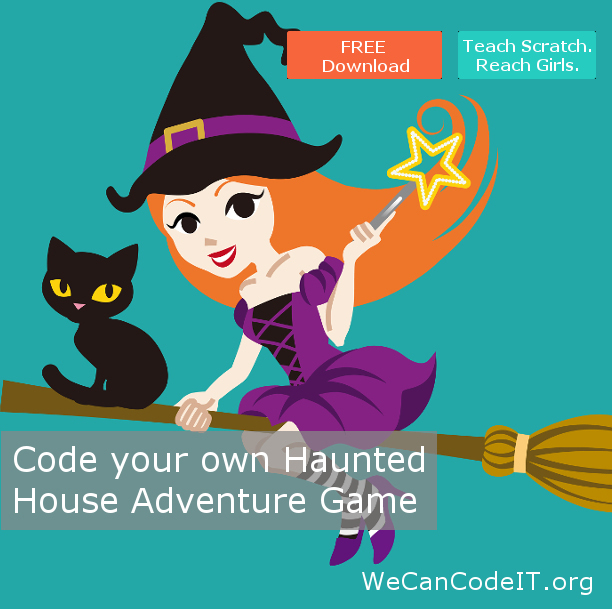 Download Haunted House Game in Scratch eBook
Just fill out the form to the right to get our 40+ page Create your own Haunted House Adventure Game in Scratch workbook, with step-by-step instructions, delivered to you via email. It's FREE!
Teachers, help your students learn computer science and engineering by keeping current with us to discover more, including videos, teacher training, promotional materials to market your workshops, coming soon!

We Can Code IT's mission is to increase diversity in technology through motivation, education, and mentorship.
We offer online and on-location instruction to kids and teachers.
We offer software engineering and web development coding "bootcamps" for adult career changers.
Tell us a bit about yourself